You can also listen to Real Herbalism Radio here:
Our Website | iHeartradio | Spotify | Alexa Flash | Pippa | Itunes | Stitcher
Whether you are on Iphone, Android, or your laptop we have you covered.
We herbal healers learn our lessons from the plants and we depend on ther medicine and wisdom to guide us as we do their work in the world. This relationship is more than a sacred contract. It's a practical and real way to be the change we wish to see in the world. Today we are talking with Jamie Scepkowski, owner of Salmon River Apothecary, Herbalist and Medic about turning plant lessons into real life healing.
Herbs we mentioned:
Podcasts related to this topic:
Jamie Scepkowski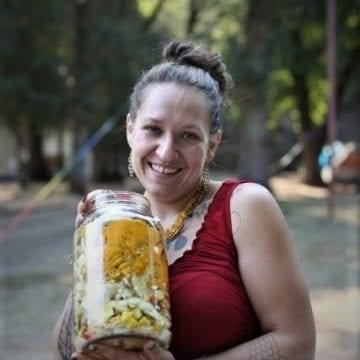 Jamie Scepkowski is an herbalist, medic and owner of a small herbal apothecary located on the South Fork of the Salmon River in Northern California called Salmon River Apothecary and Gifts.
YOU CAN FIND JAMIE AT: