Listen to the newest Episodes of Real Herbalism Radio here:
Our Website | iHeartradio | Spotify | Alexa Flash | Pippa | Itunes | Stitcher
Whether you are on Iphone, Android, or your laptop we have you covered.
Are you an armchair herbalist?
Loads of well-worn herbal books on your shelf and romantic ideas about herbs as a lifestyle with a strange block to actually adopting the herbal practice. That is a clear sign you are.
Today, we're talking with Leslie Shalduha, practicing herbalist at Sassy Llama Apothecary, makers of simple everyday herbal products, about moving from being an armchair herbalist into becoming an herbalist in your own right.
Topics we mentioned:
Leslie Shalduha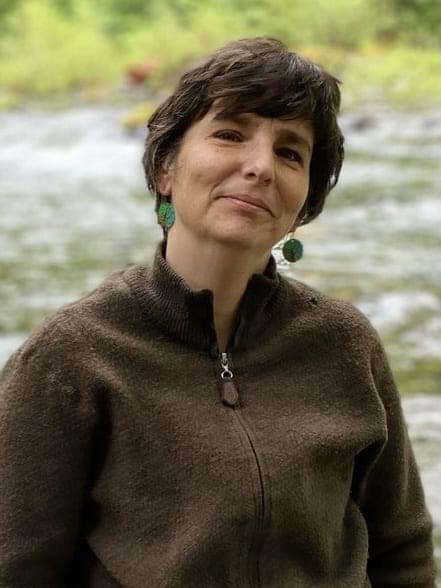 Leslie Shalduha, Sassy Llama Apotbecary, is an herbalist, working and living in Corvallis, Oregon. She has been working with herbs for about 20 years. It has been a journey, as many herbalists know, hard to pinpoint the time when she crossed over from interest in herbs to a calling as an herbalist. Her emphasis is on working with herbs and food in harmony to nourish, support and strengthen body, mind and soil, in simple, practical ways, learning how to incorporate them in daily life, in such a way that it becomes nurturing and comfortable.
Leslie has worked many different jobs in her life, beginning with the Navy out of high school, as a server & bartender, carpenter's apprentice and office work in her early years. She finished a Bachelor's Degree in Child & Family Studies in 2008 and took a job at Lewis & Clark Montessori Charter School as a school lunch lady where she designed and created a farm to school, organic, from scratch food service program. Leslie currently works as General Manager at Bellhop Restaurant in Corvallis. She has worked, managed and volunteered at a variety of non-profit positions as well. Both at an early childhood program in Ohio and the Montessori school, she designed and created a compost & garden program with the children & staff, managed and operated a farmer's market in Damascus for 6 years, worked with farmers, vendors and customers to help them market their product and find each other. She worked closely with the Oregon Farm to School organization, as well. It is a passion of hers to connect folks to sources that can help them nourish and support themselves.
Though Leslie is mostly self-taught, she studied at Vital Ways School for Holistic Herbalism & Clinical Nutrition in Portland, completing 2 years of their Foundation Holistic Herbalist course and has had many teachers along the way.
Leslie has lived and traveled all over the United States (in Germany for a couple of years!) due to growing up with an Army father then joining the Navy herself.
Leslie lives in Corvallis with her daughter and mother. She owns Sassy Llama Apothecary. In her spare time, she finds herself in the kitchen – working with food and herbs is her truest passion or on the open road, seeking places and plants to fill her soul.
YOU CAN FIND LESLIE AT: