Listen to the newest Episodes of Real Herbalism Radio here:
Our Website | iHeartradio | Spotify | Alexa Flash | Pippa | Itunes | Stitcher
Whether you are on Iphone, Android, or your laptop we have you covered.
Plants create a kind of connection many of us crave, even when we don't realize it. When you step out into nature, that connection happens and it even Heals the places we didn't even know were hurt.
Today, we're talking with Rebecca Ingalls, herbalist at Palmer Pond Botanicals and psychotherapist at Swamp Scott Counseling about the healing and joy you can find in a community garden.
Topics we mentioned:
Chives, onion and garlic
Thyme
Cilantro or Coriander
Valarian
Costemary
Hibiscus
Rhubarb
Oregano
Ramps
Yellow Dock
Mugwort
Goldenrod
Rebecca Ingalls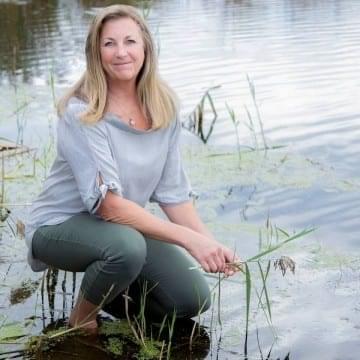 Rebecca Ingalls is a Community Herbalist and Psychotherapist with an apothecary and practice on the North Shore of Boston, Massachusetts. Rebecca has worked in private practice as a holistic therapist for 20 years, is traditionally trained in the art, science, and practice of psychotherapy, and holds a weekly community meditation practice.
Palmer Pond Botanicals, established in 2012,  features herbs Rebecca has cultivated and collected each season as well as a collection of her small-batch artisan herbal preparations.
She is Founding Director and Herbalist at Newhall Fields Community Farm, a 501(c)(3), in Peabody, Massachusetts.
YOU CAN FIND REBECCA AT:
Rebecca Ingalls is the founder of Swampscott Counseling in Swampscott, Massachusetts and of Palmer Pond Botanicals in Salem, Massachusetts.
Websites:
Facebook: /PalmerPondBotanicals
Instagram: @Palmerpondbotanicals