One of the most common on the job injuries is compressed nerves, commonly called "pinched nerves." It occurs when a nerve or bundle of nerves become caught between narrow spaces such as bone, tendons or ligaments with little tissue to protect them. These injuries are most often noted in the back. Left untreated, a pinched nerve can lead to peripheral neuropathy, carpal tunnel syndrome or tennis elbow.
Pinched nerves are easy to diagnose. They are distinguished by  sudden pain between the joints, radiating pain, numbness or tingling, prickly pain commonly called "pins and needles," burning in the targeted area and weakness when trying to move the affected area. Pinched nerves can be worse when you are trying to sleep. Symptoms can be worse when you try certain movements, such as turning your head or straining your neck.
Treatment time may vary from person to person depending on the severity and the reason for the injury. Other injuries such as strained muscles may accompany the pinched nerve which may increase the pain of both. If the pinched nerves do not get better after a few days or if symptoms worsen, please consult a qualified healthcare professional. If the pain begins to radiate down the legs, please seek medical assistance immediately.
Herbal Treatment of Pinched Nerves
A number of herbs do very well with nerve pain. Some can be applied topically, some internally. The best bet is to use a combination of the two. It gives your body a chance to heal outside and in. Look for topical pain relievers that have a natural oil and wax base. Petroleum based products coat the skin and minimize absorption. Natural options such as almond oil and beeswax penetrate deeply – to the source of the pain.
Topical herbs
Internal herbs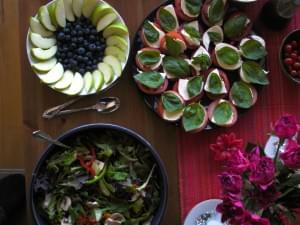 Watch your diet. There are a few vitamins and minerals that help heal nerve damage. Any time you are healing from an injury, remember to drink plenty of water and lower your intake of high acid foods such as coffee and orange juice. Stay clear of processed foods during your healing time. Massage therapists often suggest increasing your intake of raw food such as salad and sprouted grains. Ensure you have sufficient amounts of the following:
Calcium
Potassium
Vitamin B6
Vitamin B12
Remember the rules about ice and heat – Ice reduces inflammation, Heat loosens muscles. Some people find relief by switching between icing the injury and then applying a heating pad. Different injuries respond in different ways. Pay attention to what your body asks for. Many people use heating muscle rubs instead of heating pads. We have recipes for making your own natural muscle rubs. One is regular and the other is extra strength.
Additional help for pinched nerves requires expertise; consult an expert. Before you injury becomes so severe you must see a doctor, there are a handful of specialists who can ease your injury back on the path to good health.
Massage therapists
Physical therapists
Chiropractors
Acupuncturists
Prevention of Pinched Nerves
Pinched nerves can surprise you at any time, but a few actions you can take will help you shield yourself from the most common causes of this condition.
Maintain good posture
Taking breaks between repetitive activities
Keep a healthy weight
Get regular exercise and stretching
Eat a diet rich in vitamins B6 and B12