Listen to the newest Episodes of Real Herbalism Radio here:
Our Website | iHeartradio | Spotify | Alexa Flash | Pippa | Itunes | Stitcher
Whether you are on Iphone, Android, or your laptop we have you covered.
Change can transform our lives, as we're all experiencing through these crazy times. Often, radical change helps us make the connections that show us our life's passion and sets us on our path.
Today, we're talking with Rebecca Ingalls, herbalist at Palmer Pond Botanicals and psychotherapist at Swamp Scott Counseling about connecting with your path through chaotic times.
Herbs we mentioned:
New Year's Resolution Challenge
We're challenging each other and you to Keep Your Resolutions in 2021!
If you'd like a little support, use the Chat Box to share your resolutions and progress with us. Candace and Patrick be checking-in with each other on upcoming Real Herbalism Radio shows and want to share your progress, resolutions, and successes with everyone, too. If you'd like to participate, send us your resolution and success or challenges you'd like to share through our chat box. Please specify how you'd like to be identified when we share on the show.
If you'd like to share your progress for accountability but don't necessarily want your updates or resolutions shared on the show, please include that in the first line of your chat message with us.
Rebecca Ingalls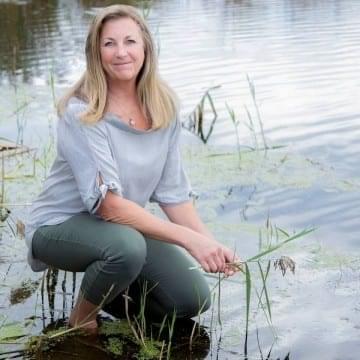 Rebecca Ingalls is a Community Herbalist and Psychotherapist with an apothecary and practice on the North Shore of Boston, Massachusetts. Rebecca has worked in private practice as a holistic therapist for 20 years, is traditionally trained in the art, science, and practice of psychotherapy, and holds a weekly community meditation practice.
Palmer Pond Botanicals, established in 2012,  features herbs Rebecca has cultivated and collected each season as well as a collection of her small-batch artisan herbal preparations.
She is Founding Director and Herbalist at Newhall Fields Community Farm, a 501(c)(3), in Peabody, Massachusetts.
Rebecca Ingalls is the founder of Swampscott Counseling in Swampscott, Massachusetts and of Palmer Pond Botanicals in Salem, Massachusetts.
YOU CAN FIND REBECCA AT:
Websites:
Facebook:
Instagram: @Palmerpondbotanicals