Listen to the newest Episodes of Real Herbalism Radio here:
Our Website | iHeartradio | Spotify | Alexa Flash | Pippa | Itunes | Stitcher
Whether you are on Iphone, Android, or your laptop we have you covered.
When you go to see an herbalist, what should you expect?
That is an excellent question, one that comes from a rather broad and changing sort of answer.
Today, we're talking with Sajah Popham, author of Evolutionary Medicine and co-founder of the School of Evolutionary Herbalism about Modern Herbal Practice in the clinic and beyond.
Topics we mentioned:
Clinical Protocols for Herbalists: OPQRST and SOAP
Psychological aspects of Healing
Herbs: Linden and Hawthorn
Where's Sue?
Sue's working on a new venture in 2020. Check out The Integrated Herbalist to see what Sue's up to today!
Sajah Popham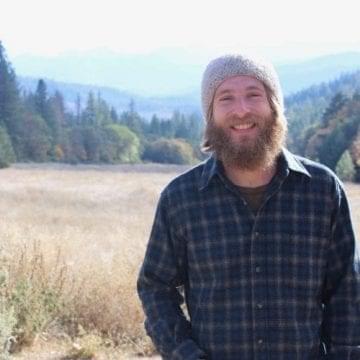 Sajah Popham founder of Organic Unity and The School of Evolutionary Herbalism and author of the book Evolutionary Herbalism. He lives in southern Oregon with his wife and fellow herbalist, Whitney where they teach at their school and make spagyric medicines. They have a podcast on herbalism called The Plant Path.