Listen to the newest Episodes of Real Herbalism Radio here:
Our Website | iHeartradio | Spotify | Alexa Flash | Pippa | Itunes | Stitcher
Whether you are on Iphone, Android, or your laptop we have you covered.
Candace and Patrick chatted about Psilocybin Mushrooms and Cannabis…and what it means to legalize, to decriminalize, and to medicalize these herbal medicines. Candace reveals just how many times she's imbibed. Patrick explains measures 109 and 110 in Oregon and what they mean.
Topics we mentioned:
Entheogenic Plants (definition)
Psilocybin Mushrooms
Bett Williams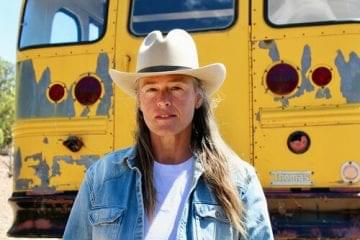 Bett Williams is a trailblazer within the psychedelics community, and the author of The Wild Kindness; A Psilocybin Odyssey (Dottir Press Fall, 2020), a memoir about growing mushrooms in the high desert of New Mexico. Her other works include The Wrestling Party and Girl Walking Backwards (St. Martin's Press), which was named as one of the Ten Best Young Adult Queer Novels by Vogue Magazine. She was a featured speaker at Kai Wingo's 2015 Women and Entheogen's Conference and the Horizons Perspectives on Psychedelics Conference in 2018. She and her partner, Beth Hill, host No Cures, Only Alchemy, an event series and podcast centered around psychedelics and culture making. She has written for many publications including DoubleBlind, OUT Magazine, Flaunt, Lucid News and Lenny Letter.
YOU CAN FIND BETT AT:
The Wild Kindness: A Psilocybin Odyssey Psychedelic Book Club
To buy The Wild Kindness: A Psilocybin Odyssey, shop local or try:
(links from Bett's website)